West County Smile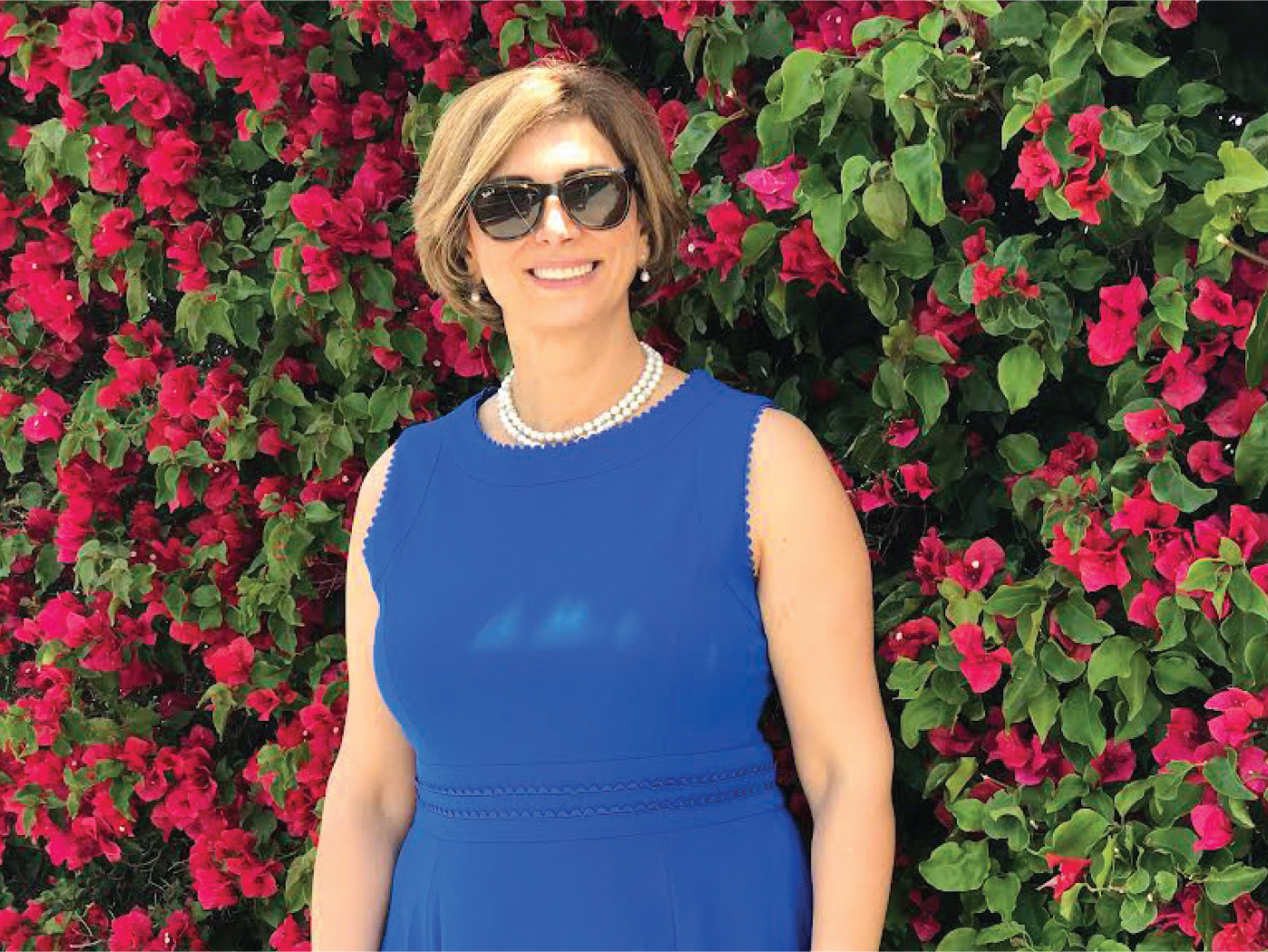 Dr. Randa Hawatmeh, DMD
West County Smile is a one-stop destination for oral health that provides a sense of comfort and care for clients of all ages. At the helm of the practice is Dr. Randa Hawatmeh, who has 37 years of experience in general dentistry. She and her caring staff members have a passion for dentistry and informing others on how to better their oral health.
She offers a myriad of general dentistry services for individuals of all ages. This includes a detailed, comprehensive oral exam that starts with necessary X-rays and intraoral images. It may include crowns, dental bridges, fillings, emergency treatments, extractions, implants, temporomandibular joint evaluation and treatment, sleep apnea and more.
Hawatmeh also attends seminars nationally on topics spanning from the exciting and expanding field of cosmetic dentistry (i.e. implants, Lumineers®) to the latest treatments in oral healthcare (ie oral cancer, radiology).
"I strive to better myself everyday and make it important for me learn about all the advances in the modern dental world," Hawatmeh said. "We try to implement the new technology. I believe improving everyone's quality of life and empowering people."
Hawatmeh is a member of Women of Distinction, and believes in the education and empowerment in healthcare of each and every family that walks through her practice's door. Hawatmeh, as a mother of four and grandmother of three, believes that health education starts with the mother of the household teaching their children and families on best practices. "To inspire people … that is my goal," Hawatmeh said.
On top of her ongoing devotion to offering the latest in dental offerings, extra precautions are also taken to make sure that surfaces and common spaces are clean and sanitized for added safety. The pandemic has also spurred Hawatmeh to help others others understand the importance of oral health as it relates to wellness in the entire body.
According to Hawatmeh, oral health goes beyond dental cleanings, as the bacteria or concerns that begin in one's mouth have the ability to travel through the rest of the body to permeate the organs and lungs if left unchecked. She recalled one client who, after a series of life circumstances, needed to have all their teeth replaced as a result of infections that also had the potential of affecting her heart.
"I told her that she was brave, and we did dentures," Hawatmeh said. "Once we got all those teeth out, she was excited with what she saw. She said, "I can run, I can talk' and she can eat better than she could when she had all those bad teeth in her mouth."
She understands that taking care of one's smile not only represents somebody's oral health, but also their self-confidence and mental health. "It's our smile, and it affects our confidence," Hawatmeh said. "It's a big thing."
What really sets Hawatmeh apart from others is her devotion in educating others and inspiring people to achieve a greater understanding of their oral health. In the chair, Hawatmeh gets to know patients on a personal level to build and facilitate the trust that many have come to value in the age of COVID-19, where skepticism of some individuals in the health care field has grown and detracted some from seeing professionals for routine check-ins.
"It's not only a business," Hawatmeh said. "I'm a human being. I respect people and have a great passion to help others. I work with all kinds of people. Some people are afraid, or lack money and knowledge. I try to give them the value of fixing their teeth and making them happy. I inspire and educate them about good dental health."
Health takes time to get right, and Hawatmeh understand that the worth of a patient's time and believes in not rushing a process. Patients are treated and valued as individuals, not as numbers that one might see in a larger corporate system.
"We strive to make the patients feel comfortable when sitting in our chair," Hawatmeh said. "People generally get high anxiety when coming into the dentist, so we do whatever we can for them to have a painless experience."
In addition, Hawatmeh is currently accepting new patients and welcomes individuals to call the office to schedule an appointment to discuss their concerns.
"I'm available and I'm here to help people now," Hawatmeh said. Become a part of their dental family today by calling (314) 576-4462.